Choosing an event venue for a wedding reception is one of the most important decisions a couple makes when it comes to their big day – and it's usually a huge chunk of the budget. Local nonprofits have begun to tap into the market, providing couples not only with a space to bond and celebrate, but also a way to support a good cause at the same time. It is a union where everyone wins.
Coffee Reconcile
Cafe Reconcile's Central City event spaces include a formal dining space with hardwood floors and exposed brick walls, and a courtyard and balcony that overlooks the Oretha Castle Haley neighborhood.
On-site catering and service is prepared and served by local trainees aged 16-24 under the guidance of Executive Chef Martha Wiggins, providing a hands-on professional training environment for at-risk youth to learn about hospitality, cooking and entrepreneurship.
Private events complement the Cafe Reconcile restaurant which is open for lunch on weekdays on the ground floor.
For these young people, on-site weddings provide a useful training opportunity to learn skills in food preparation and serving, while also giving them the opportunity to earn extra income as waiters, dishwashers, drivers. buses and more. Dressed in impeccable uniforms, the interns take care of all the services front and back of the house.
The upstairs formal event space can accommodate up to 100 people for a seated event or up to 150 people for a cocktail party. The cafe can arrange live music, valet parking, menu planning, decorating and table layouts.
Cafe Reconcile's mission is to prepare interns for success in and out of the kitchen.
"The goal is to break down barriers so they can find gainful employment," says Brandy Trepagnier, hospitality development manager for Cafe Reconcile.
In more than 20 years, more than 2,000 graduates have completed the program.
Rental rates: Only food and beverage minimums ranging from $2,000 to $8,000 depending on space and day, plus applicable taxes and service charges.
Café Reconcile, 1631 Oretha Castle Haley Blvd., (504) 568-1157; caferconcile.org.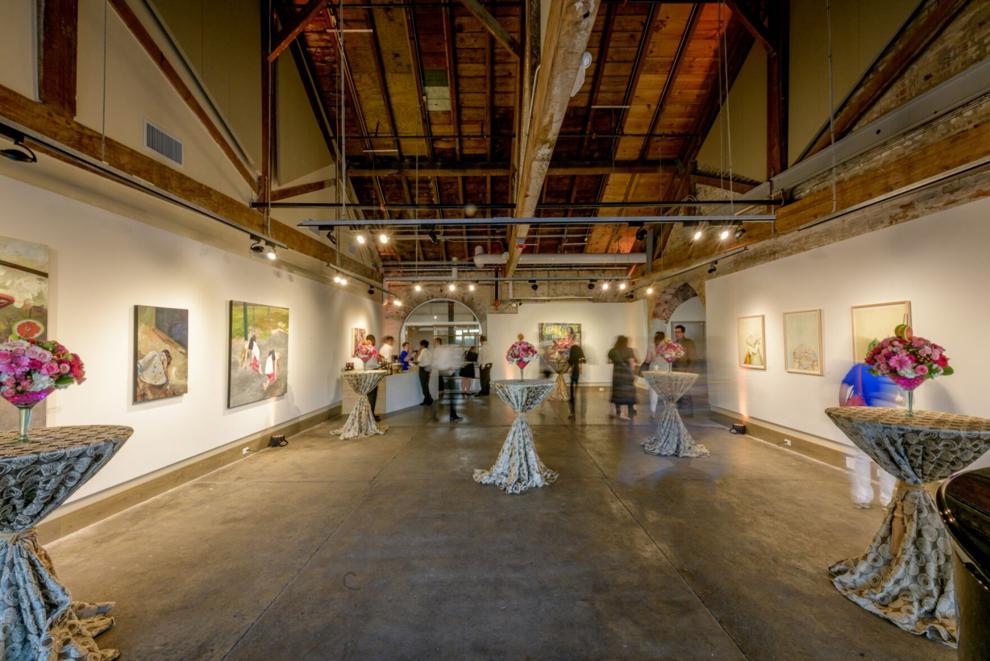 NOCCA Foundation
A beloved high school for performing arts students, the New Orleans Center for Creative Arts (NOCCA), offers space for weddings at its Bywater campus on Press Street.
Press Street Gardens, Press Street Station and 5 Press Street Art Gallery are currently booking events. (The largest 300-person space, Solomon Hall, is not currently booked due to COVID-19 security restrictions). Event rentals are managed by the NOCCA Foundation, which strives to raise revenue to support students, faculty, and teaching.
"These spaces allow people to see a bit of NOCCA," says Richard Read, director of communications and public programs for the NOCCA Foundation.
Press Street Gardens is a half-acre urban farm and large courtyard that can accommodate 200 people for a cocktail party. Guests can browse a large green space surrounded by native trees, shrubs and perennials, as well as herbs and vegetables grown by students in NOCCA's culinary arts program.
Press Street Station is an airy, industrial space that features architectural details from the building's history as a railway facility and warehouse. A recent restoration included roll-up glass garage doors, a marble bar, and a professional-grade kitchen.
The school's art gallery space, 5 Press Street, features artwork from NOCCA faculty and alumni and can accommodate up to 90 people for a cocktail-style reception.
Event rentals in all spaces include tables and chairs, high boys, tablecloths, hospitality staff, and a sound system. Couples can use their own catering company or prepare their own meals at no additional cost. NOCCA faculty and alumni receive a discount on event rentals.
"We've had everything from very fancy sit-down dinners to families bringing in a potluck dinner," Read says.
Revenue generated from private events is critical to NOCCA as the foundation can use it to meet student needs.
"While [the pandemic], we launched new programs, like food assistance for those in need and helped coordinate broadband assistance for children learning remotely. We hadn't written grants for this, but the income earned meant we had the flexibility to meet those needs. This allows us to be agile.
Rental fees for a three-hour event: Press Street Station $3,500; 5 Press Gallery $1,000; Press Street Gardens $3,000.
NOCCA Foundation, 5 Homer Plessy Way; (504) 940-2900; noccafoundationrentals.org.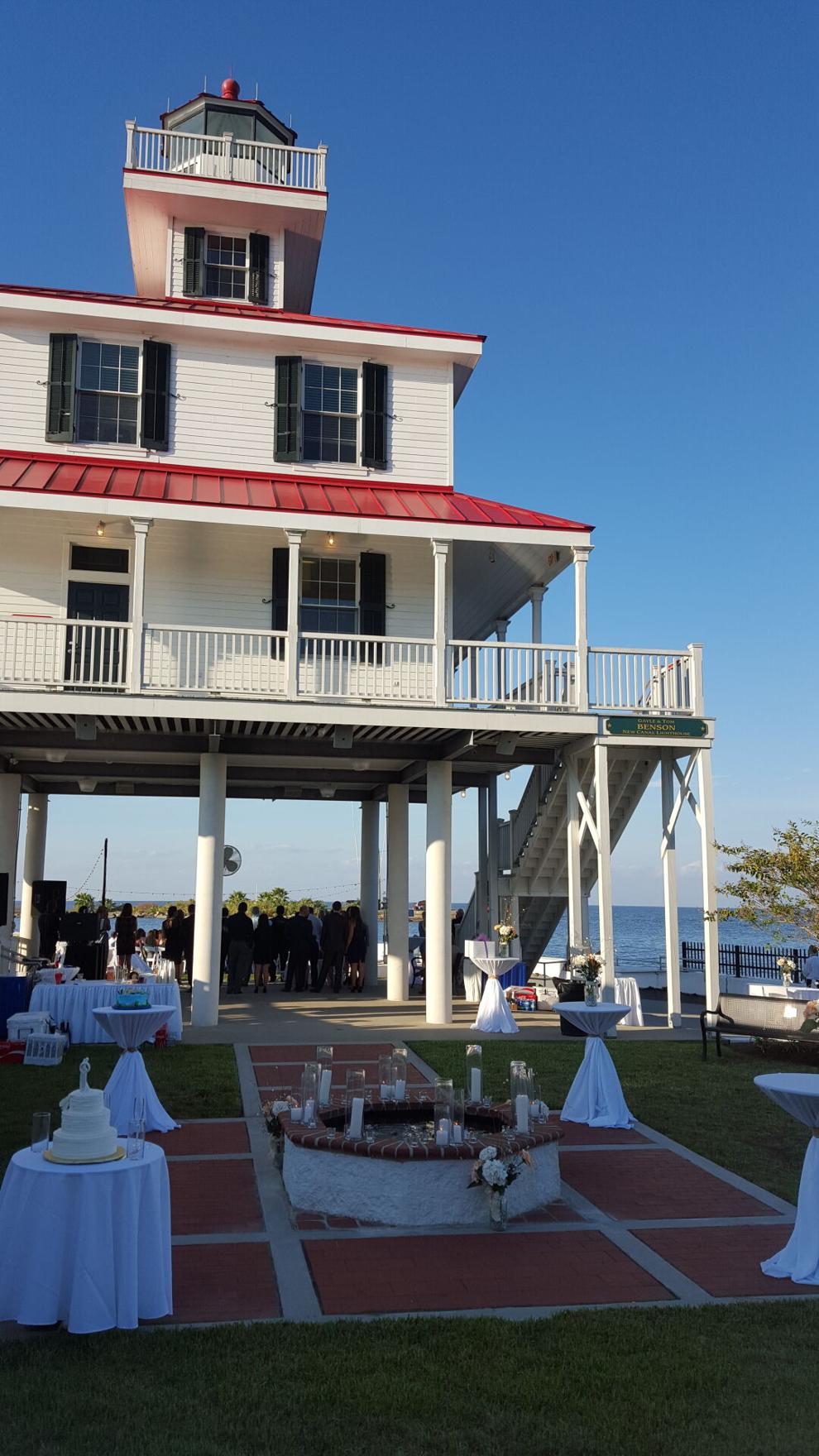 New Canal Lighthouse
An original restored lighthouse still dating back to the 1800s serves as the backdrop to an outdoor waterfront wedding venue in Lakeview, hosted by the non-profit Pontchartrain Conservancy.
Couples can customize the space, bring in outdoor dining, or arrange meals at the waterfront seafood restaurants Blue Crab, Landry's, or Felix's. A grassy area, a paved area and a terrace provide plenty of space around the red and white lighthouse.
"About a third of the events are weddings. We also do a lot of crawfish porridge, corporate events and birthday parties. It's a bit like managing a pavilion in a park. It's a really flexible space," says Kate Tannian, Visitor Services Manager at Pontchartrain Conservancy.
Rental fees support the Lighthouse Museum and Hands-on Learning Center, which is open to the public daily for a small admission fee.
"Our vision at the Pontchartrain Conservancy is of an ecologically sustainable, prosperous and resilient region," Tannian said.
The Pontchartrain Conservancy has taken over management of the lighthouse from the US Coast Guard.
After suffering storm damage, it was rebuilt in the 2010s using many of the original materials. Event rentals soon followed.
"(Rental fees) go a long way in keeping the lighthouse doors open and helping with education and advocacy," Tannian says.
Rental fees : $150 per hour during museum hours (before 4 p.m.); $300 per hour after 4 p.m.
New Canal Lighthouse, 8001 Lakeshore Drive, (504) 282-2134; scienceforourcoast.org/lighthouse-museum-2/rentals.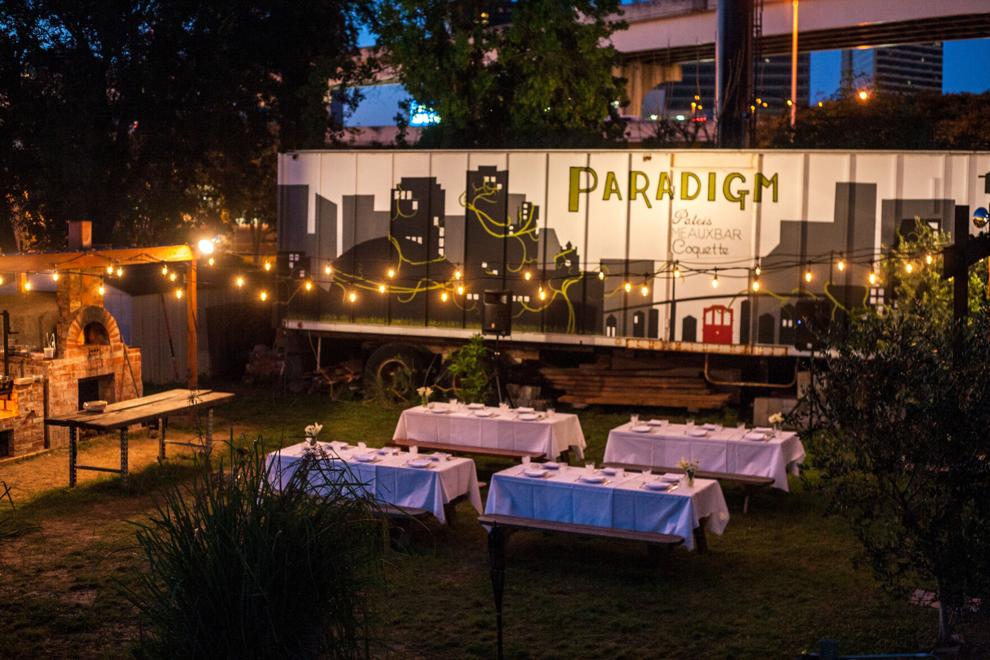 Paradigm Gardens
Paradigm Gardens in Central City is an authentic farm and garden experience with goats, chickens, a pond and a greenhouse full of plants grown and tended by young students.
The fully customizable venue can accommodate approximately 125 guests for weddings, receptions and seated meals. String lights accentuate a romantic atmosphere, and a wood-fired grill provides catering opportunities from Karibu Kitchen's in-house chef Pat White.
The space has been carefully created for the community, and children can learn gardening and farming in a K-12 "gardening school".
The school – completely free for students – is solely supported by revenue from events and weekly student-run plant sales. The school recently merged with Firefly Montessori, but students will continue to rotate through the garden space to learn art, music, carpentry, entrepreneurship and hands-on learning around the rhythms of the season.
Events of all sizes have taken place in the gardens, which have been named one of the best reception locations by a wedding website.
"During the pandemic, we had a wedding of five," says Joel Hitchcock Tilton, head gardener. "Everything that happens in space comes together. Where weddings take pictures is against the backdrop of fairy lights and a pond, which is the latest project the kids have built.
Rental fees : $2,500 to $3,500 depending on the day of the week; food and beverage minimums apply.
Paradigm Gardens, 1131 South Rampart St.; paradigmgardensnola.com.